collaborations
Share with us about your brand, your ideas and offerings for a potential collaboration.
Email to sales @milet.com.sg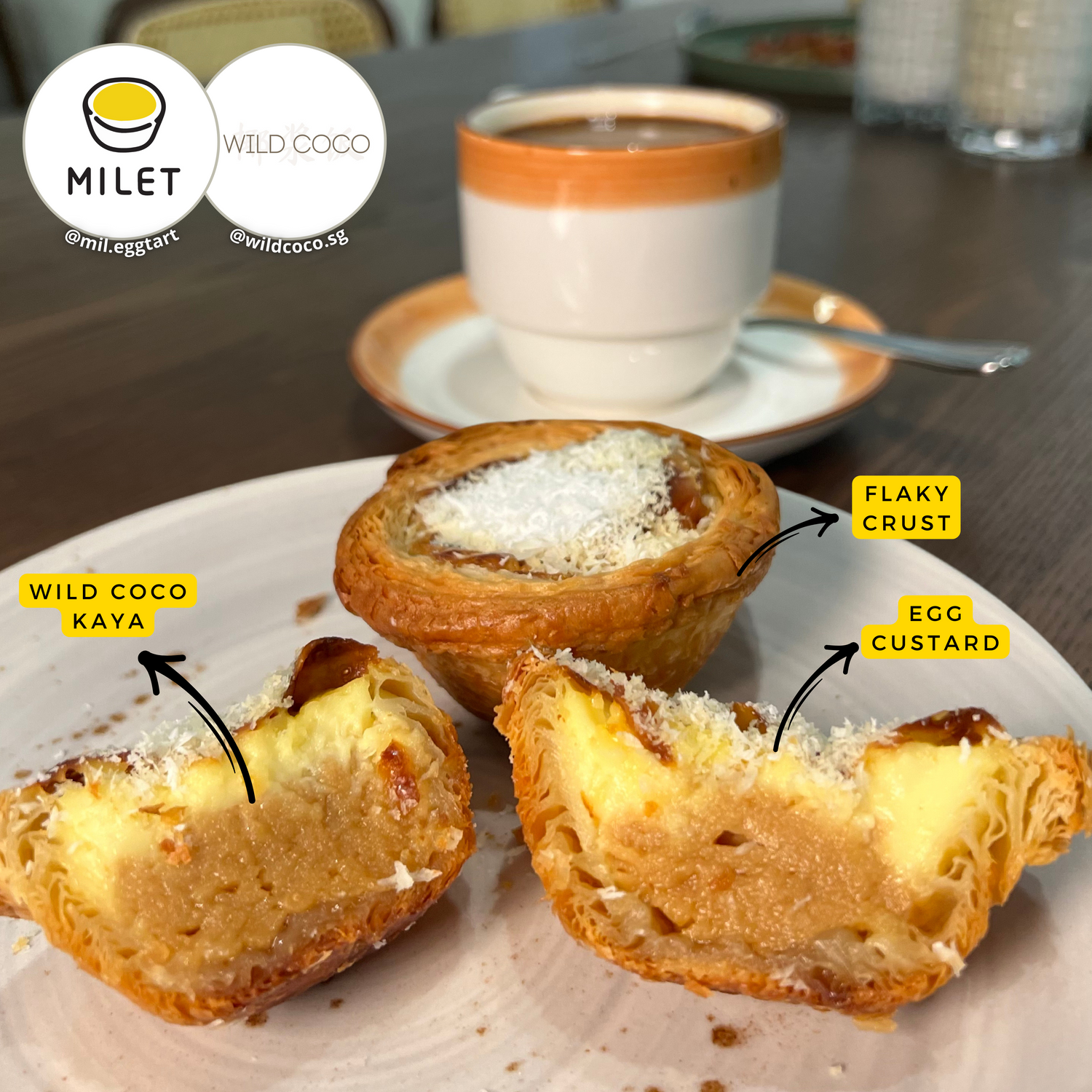 a kaya kind of experience
Wild Coco, a popular restaurant offering nasi lemak dishes partnered with us to curate an exclusive wild coco egg tart featuring their signature kaya. It was so popular that it was sold out within the first 2 days.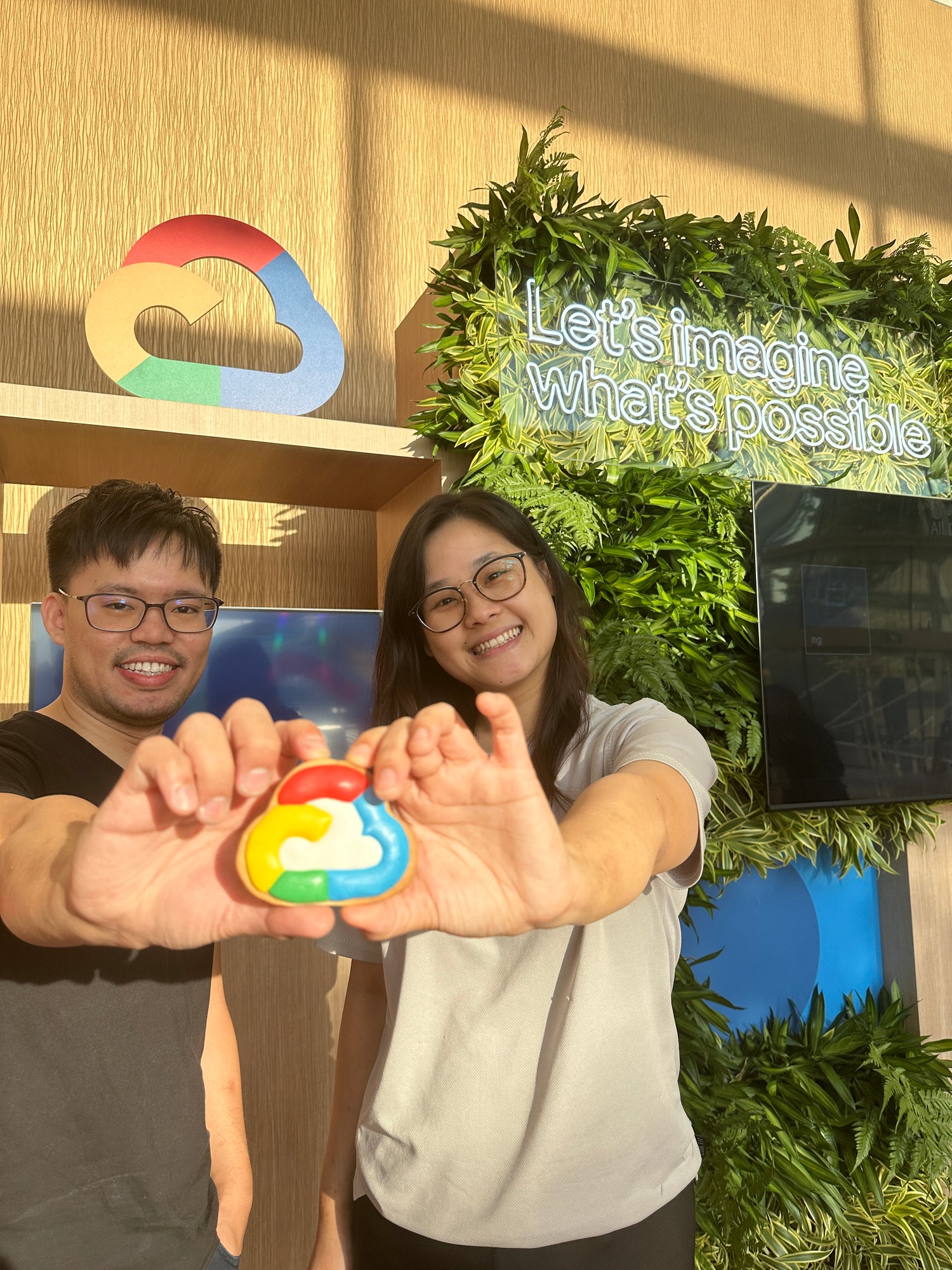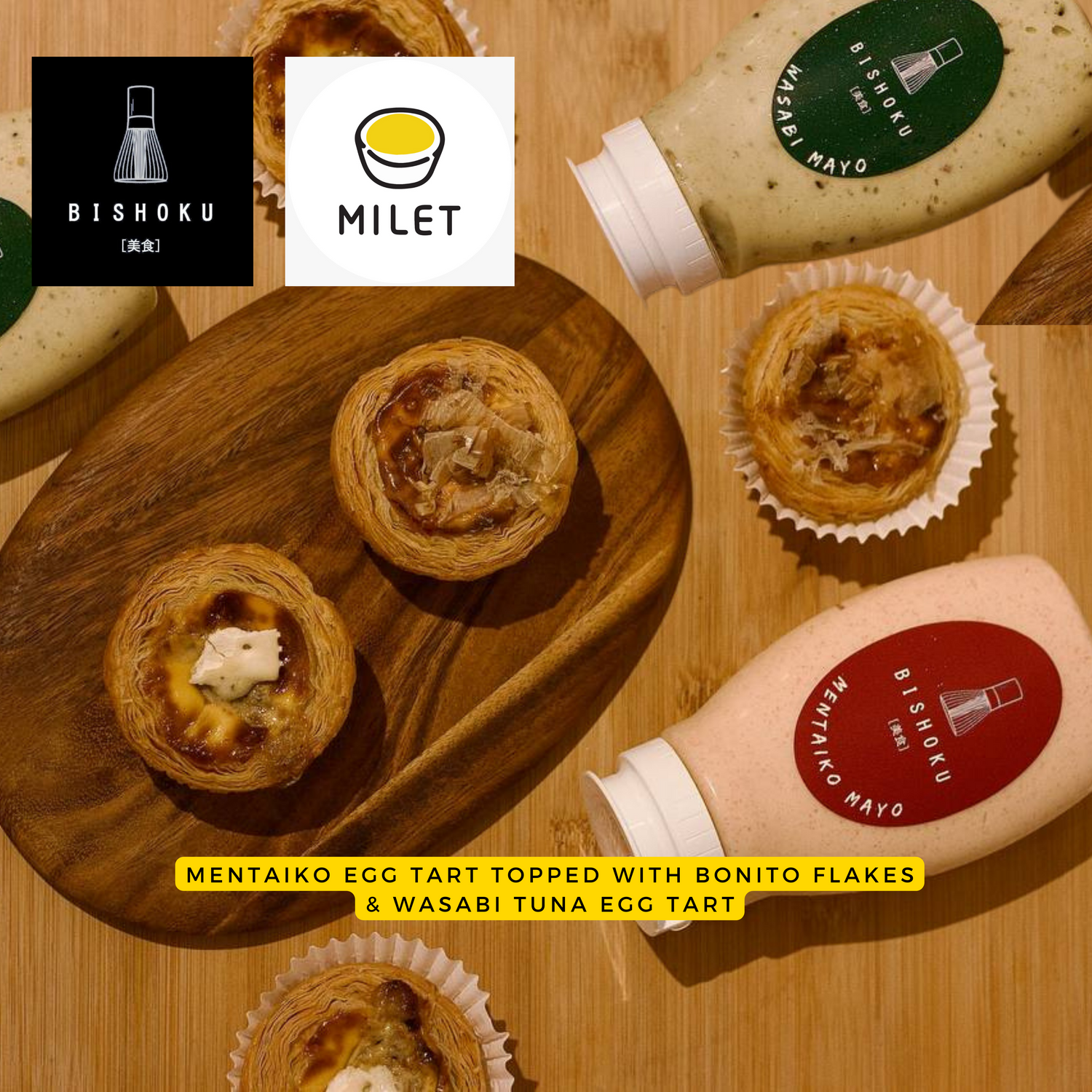 mentaiko crab egg tarts
Bishoku specialises in their in-house mentaiko and wasabi mayo which they supply to food establishments. An innovative flavour that made its way to even ArtBox 2023.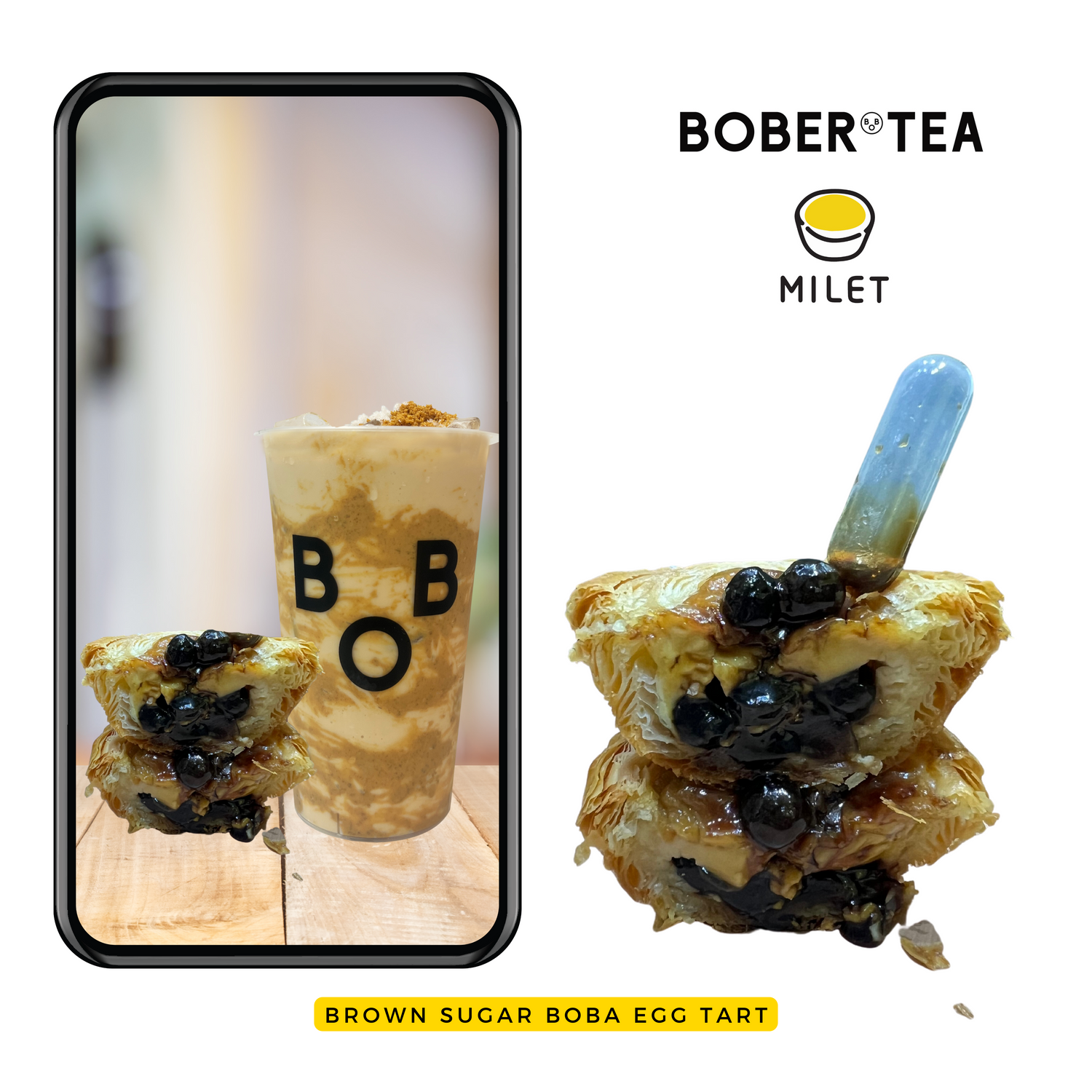 bubble tea egg tarts
In light of Bober Tea's launch of their Biscoff series, our team created a unique concoction using Bober Tea's signature tea leaves and brown sugar, making it the perfect bubble tea combination.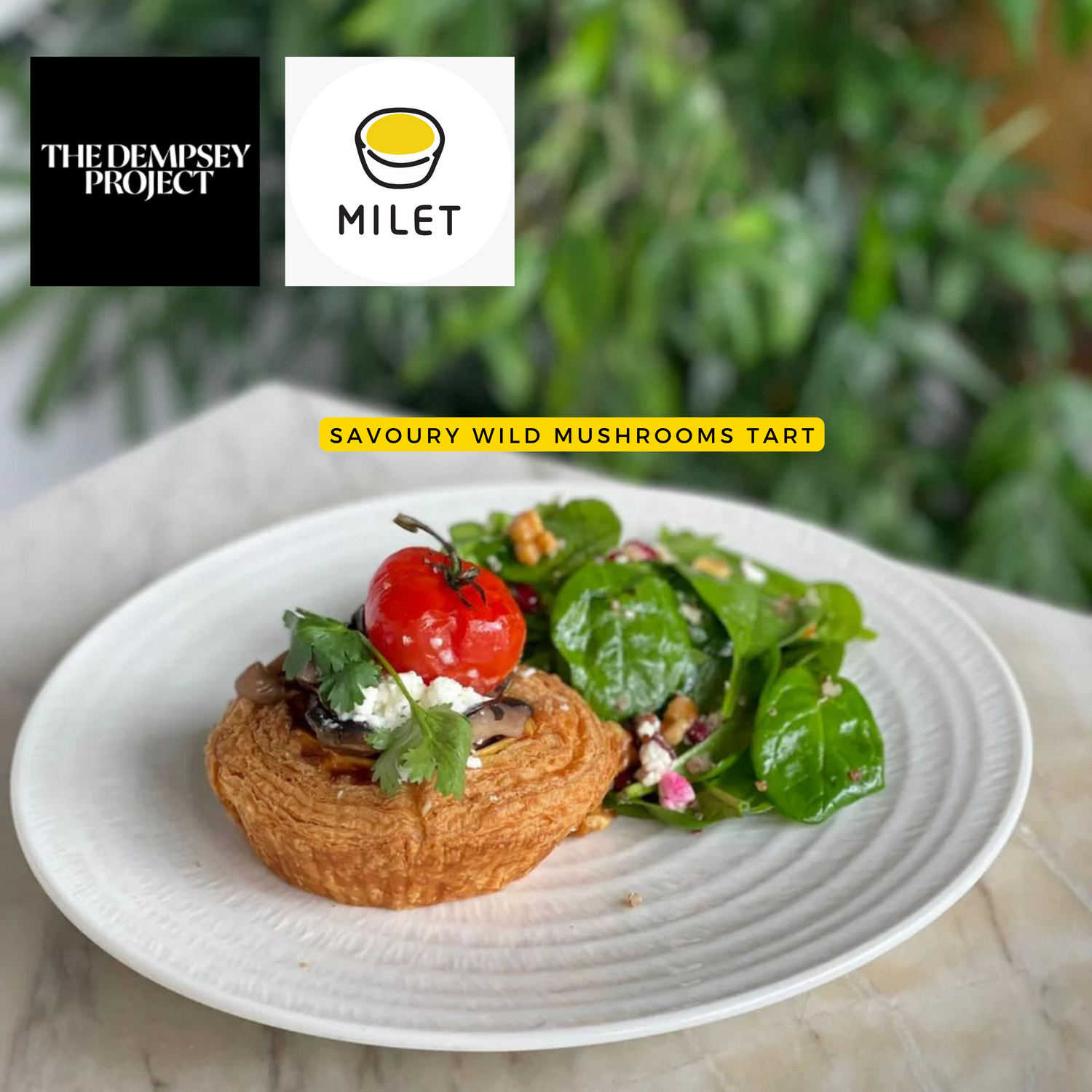 a gourmet pie
Dempsey Project goes beyond a restaurant. It is a communal dining space that combines community and culture. Nestled in Dempsey Hill, we collaborated on a seasonal "pie" offering for their guests.